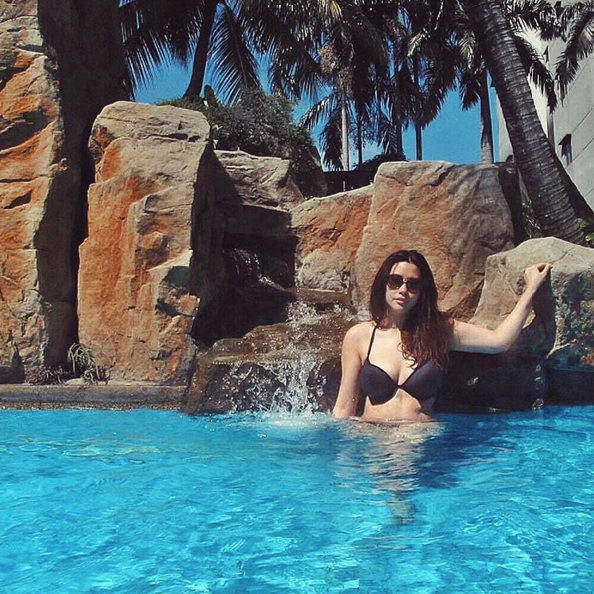 Ever since my friends (Laura and Bvern) decided to take on this tough journey with me, I gave in and decided that it's about time to really work on my fitness. Trust me, it took me long enough to feel and actually be committed to the lifestyle. Ever since the beginning, Laura told me that she expects me to quit some time soon, which I thought I would too. Turns out, I'm still surviving and motivated as ever. Long story short, I've learned so so much along the way and at the same time entirely changed my lifestyle to suit for the better - this is for those of you who need some simple fitness tips or basically an honest fitness reality check.
/// NO.1 Working out without taking control of your food will not take you anywhere
This is hard to understand, because I was once that girl who works out everyday to make myself feel less guilty eating Mcds after that. You don't work out just so you can eat everything in the world - unless you're skinny as fuck then that's your problem. But if you are thinking of losing weight or getting toned, you will need to take very very very good care of your food.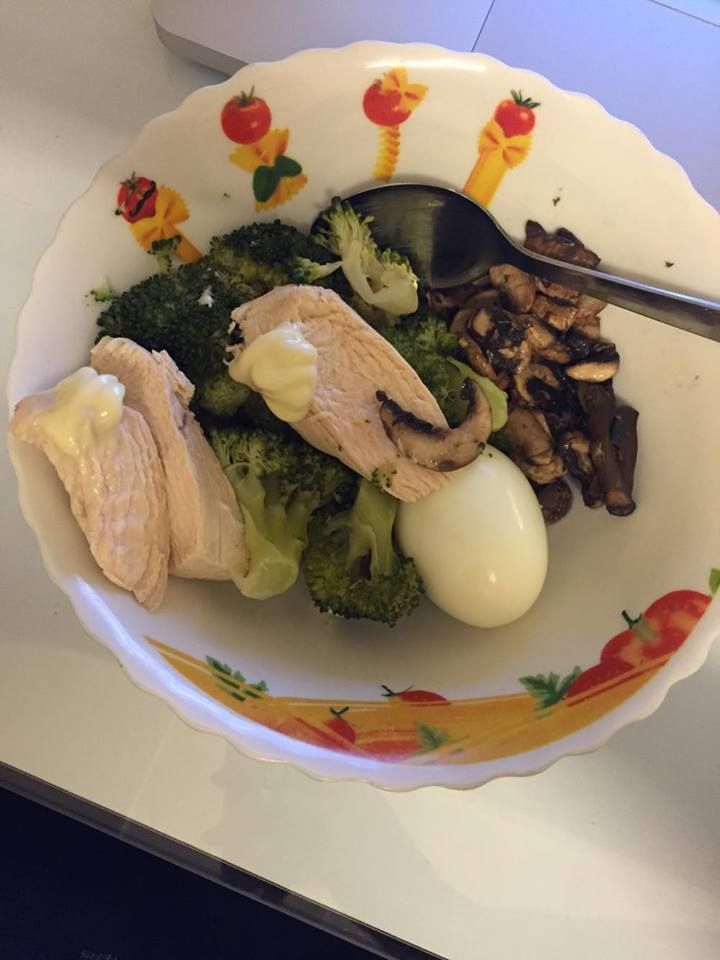 /// NO.2 Prepare your own meals
Other than the fact that it's much cheaper, preparing your own meals waaaay ahead of time helps you to take better control of what you eat - YOU CONTROL YOUR FOOD, FOOD DOES NOT CONTROL YOU. Plus, preparing your own meals is much healthier and you get to control the amount of salt or seasoning you want to add into your meals.


/// NO.3 Stay controlled with the help of your friends
It's always much easier to do this together with supportive friends. Laura, Bvern and I have a group chat where we plan our gym schedules and our meals together. At the same time, if we are not physically present, we take pics of our food and technically report to the group chat, so we get to judge each other, lol - the pressure is real. This may be really difficult to some, but to start your fitness journey, you gotta tell a friend about it so it gives you that certain affirmation and that pressure to do better.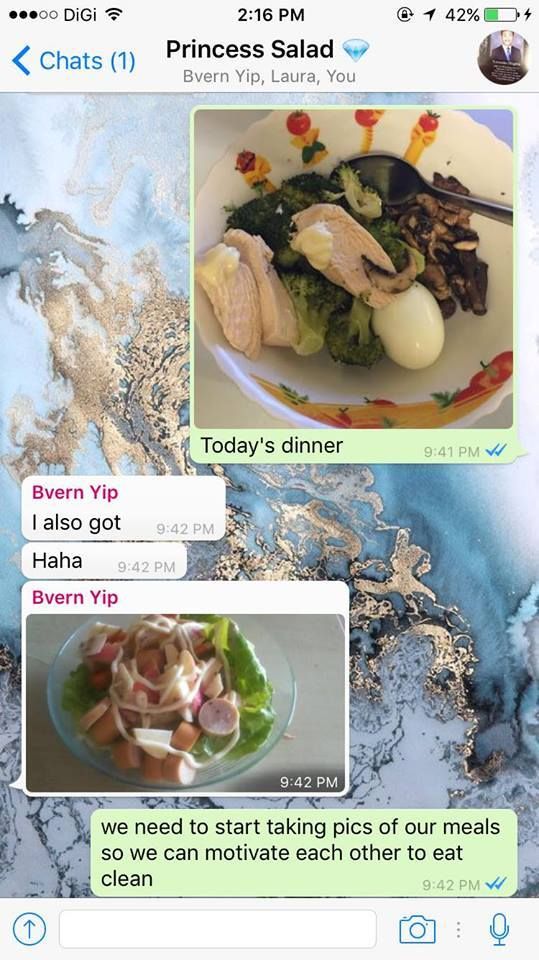 /// NO.4 Include a variety of sports activities to keep you motivated
I come to realise that I get bored with the gym too easily, there's no challenge, nothing. Of course to majority of men - they prefer going to the gym to bulk up. But I'm not intending to bulk up anyway, so my weekly fitness schedule usually consists of 1 class of Muay Thai, 1 class of Hot Yoga, 1-2 session(s) of gym and maybe if I'm bored I'll do something fun like swimming.. or rock climbing- which I've not done in years. Having an instructor to teach you helps, at the same time, if you are doing something different, you won't really realise the amount of calories you are actually burning.
/// NO.5 Muay Thai is not that bad
I love Muay Thai, can't believe I'm saying this - If you read my previous entry of #TheEekedFit (December), I mentioned that I wanted to try out Muay Thai because it was one of the things I tried and died and told myself to never do ever again. The last time I tried it, I puked and hated it badly - because the class that I went to was shit, no one bothered to teach me the right way to kick a punching bag. We started going to this Muay Thai studio and the instructor is awesome! He teaches us the necessary steps and precautions, at the same time he pushes our limits without repeating the same damn routine every class. Plus, I love to fight! I realise how satisfying it is to put all my emotions into punches on a punching bag, and how amazing it feels to feel actual pain :3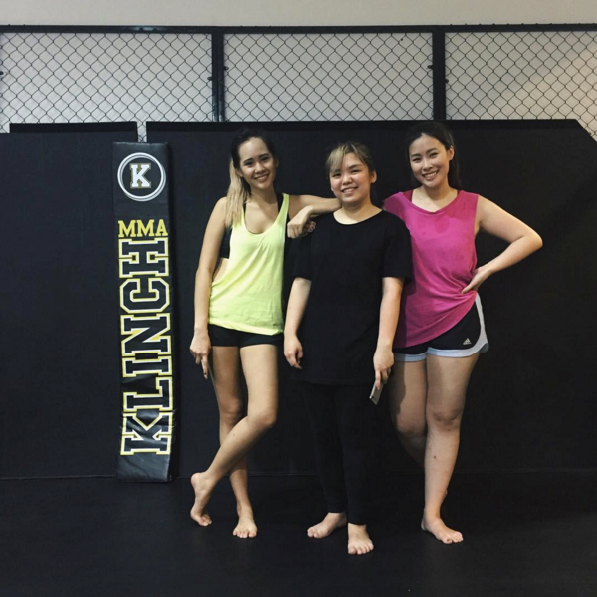 /// NO.6 Do a cleanse once in a while to jazz it up!
The one thing I realise about eating clean is that once you start, you just feel like you don't ever want to have something unhealthy anymore. I know that is hard to believe, but to be honest, eating clean is not THAT difficult - although yes, there are times when you eat the same damn thing every day and things get tasteless and mundane. So, that's why it's always good to try detox or diet programmes like juice cleanses or the military diet! Which again, is all about self control. If you don't have that, get more friends to join you or tell your boyfriend about it so he doesn't bring you out that day for good Korean food - just saying.
/// NO.7 Last but not least, SPORTS DIRECT HAS THE BEST GYM CLOTHES WITH GOOD DEALS
If you are thinking of going to the gym everyday, you can't wear the same thing everyday, can you. So, get better gym clothes and take the effort to look better at the gym. You look good, you feel good. But looking good comes with a price, and Sports Direct compliments all of that. You can get sports bras at like less than RM70 or gym trainers at less than RM100 - and they are of good quality! (not sponsored to say this)