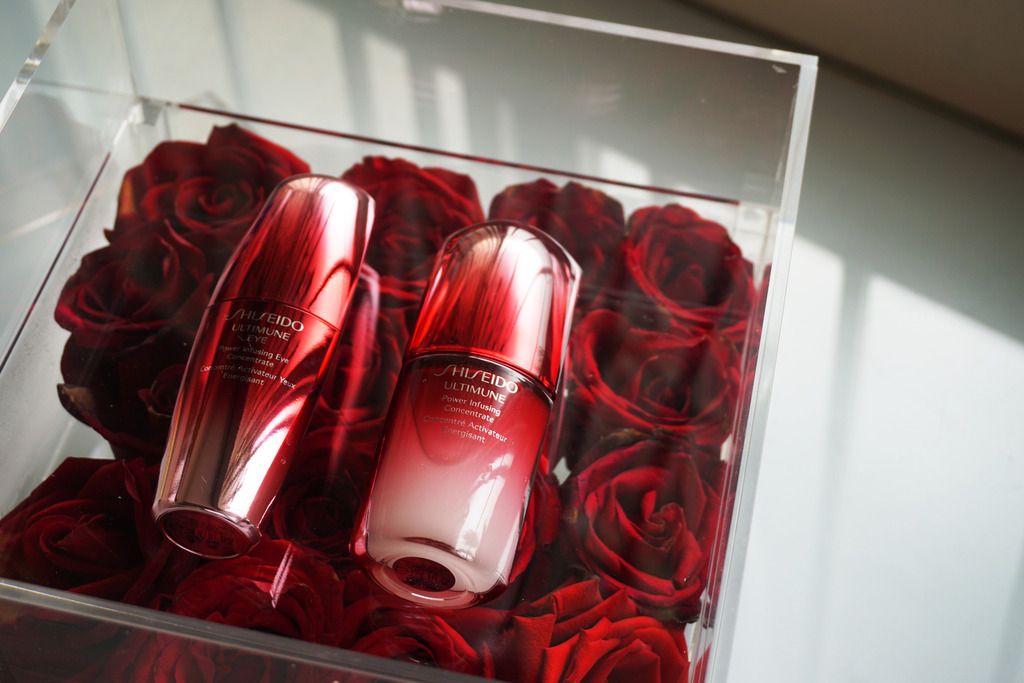 Months ago, the Shiseido team took me out for lunch after much rescheduling - because I was never able attend their events during working hours - so they came to find me instead - SO SO SWEET.
With that, they handed over 2 new skin care editions that were beautifully packaged in a custom made acrylic box - yes, "custom made" is necessary to mention. After months of using them, I finally came to some conclusions and thoughts.
The Shiseido Ultimune Power Infusing Concentrate
has been around for some time and highly in competition with other luxury concentrates. The concentrate has been my favourite thing to use especially when I'm feeling extra dull and when my skin feels exhausted. I feel an instant glow and freshness after the process. The texture of the liquid is not as watery as most concentrates which I personally find no problem about, and for some reason, I'm okay with just applying the concentrate without anything else and call it a day. It has improved my skin and has worked well with my other skin care products. SO, THUMBS UP.
The Ultimune collection has been a great hit amongst skin care in Shiseido, hence, they have launched its very own eye-care version - Introducing, the
Shiseido Ultimune Eye
- which is a concentrate to protect the fragile areas of the eyes. The concentrate gives the eye area a refreshing twist and an instant comfort to the under eyes which is a plus point!
However, it'd be perfect if the product comes in a travel friendly size or package. They are a little difficult to be carried around during travels as much as I love using them everyday.
*this entry is not sponsored