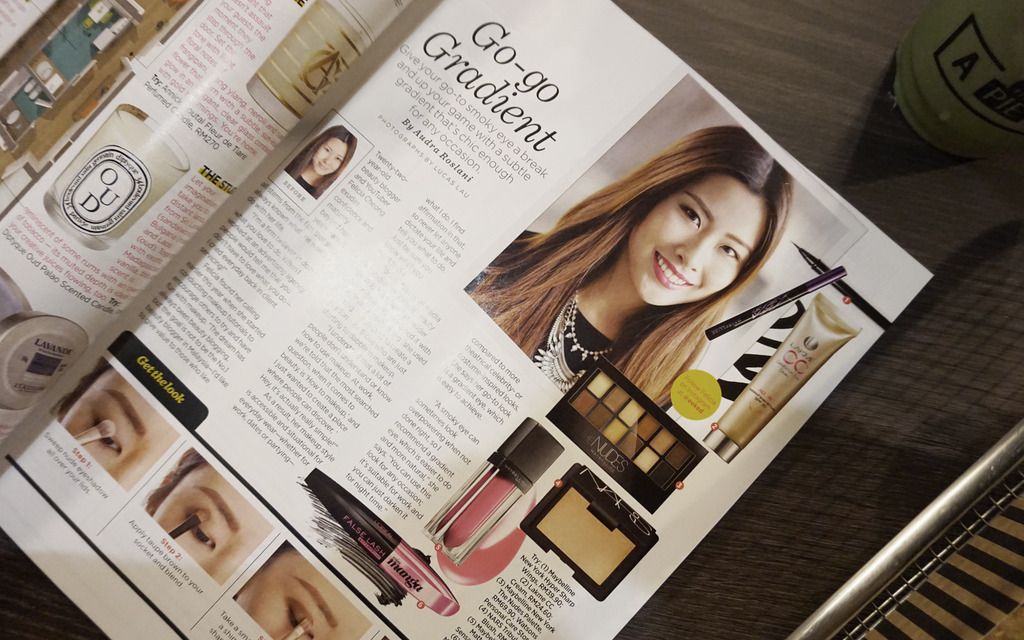 I'll just assume that you are following me on Instagram, but if you haven't, it's
@eeked
. I'm not really fancy, so yes I hope that will convince you to head on over, I guess not. Well, you should because that is where I'm most active, which means you'll be getting lotsa timely info about ma lyfe - oh, you can also follow me on Snapchat (@eeked) while you're at it.
October was intentionally a huge month for me, but I guess it didn't went as amazing or HUGE as I expected it to be. However, there were many extraordinary things that happened; one of which I celebrated my birthday with Benefit and the other is that I am featured on Women's Health Malaysia - October 2015 issue, under the Beauty section (yeah, like where else will I be). I've been a fan of the magazine ever since it was launched and a friend that I used to work with became the editor - it's one of the only magazines that I would think is worth the money spent. You can tell, that they actually put a huge amount of effort writing and curating content for their readers - they have a good humour too!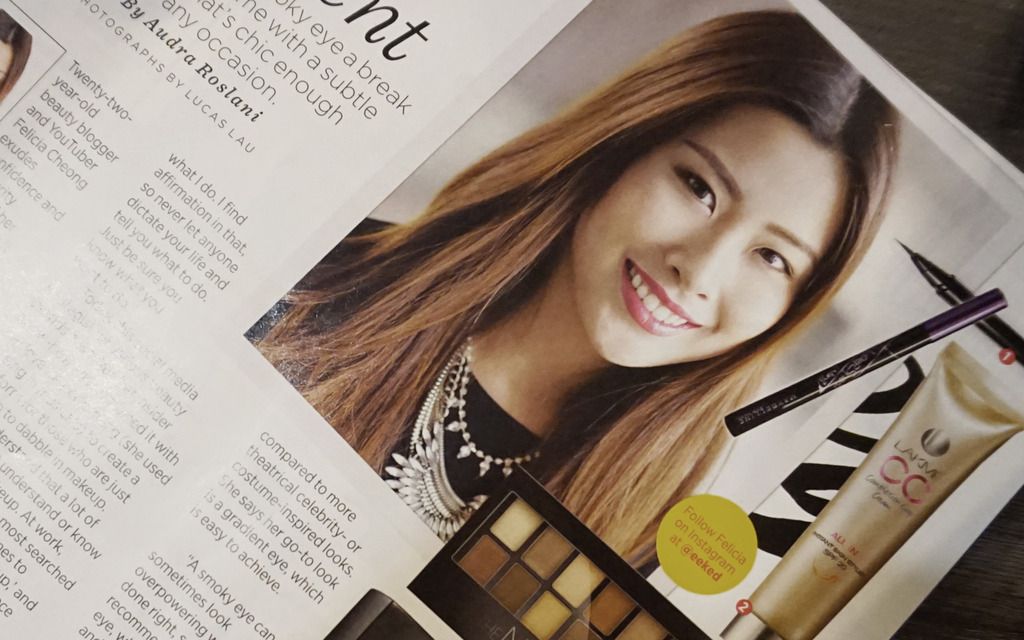 Back to my feature, I talked a lot about myself and why I do what I do today. I mentioned about the importance of doing the things you love - and how everything that I liked when I was much younger played a role in resulting to what I do at work today. I also spoke a little about my background as a singer/performer in musical plays, and have been trained since age 10. So, being on stage and being infront of camera is something that comes super natural to me. I love that feeling when I'm on stage, looking down at thousands and thousands of people feeling happy and smiling - it gives me an assurance and an affirmation - that is how I measure my achievement. Hence, today I came out with my own thing, so I get to be whatever I want to be and at the same time making people happy :)
If you want to catch a little more about the article, they are out on the news stands - October 2015 issue!