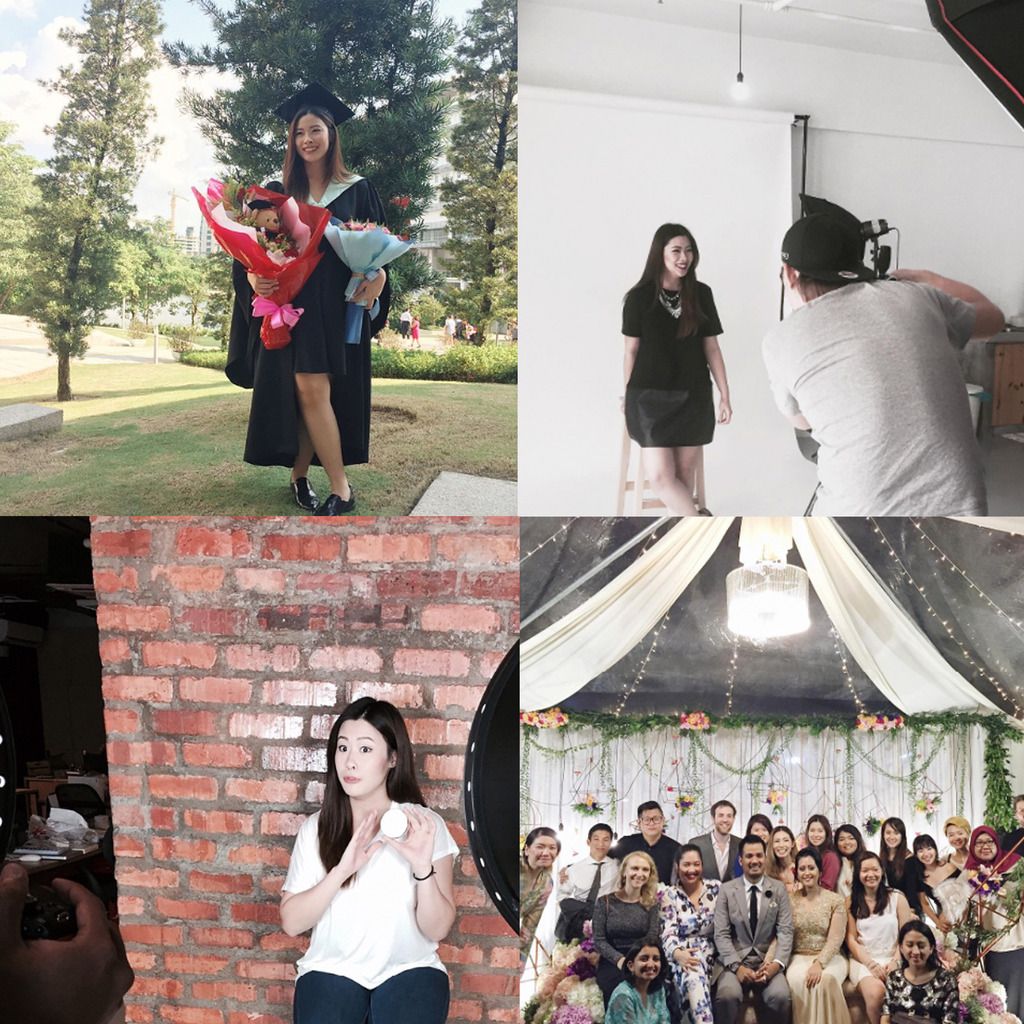 It's true that they say, in order to stay connected is to disconnect – the only thing that can make me click open my Microsoft Word and start writing from scratch is when there's no wifi and when I just want to be in front of my computer.

Just a little recap for those who don't know, which I assume is all of you, I am not old – I just have an old soul. I'm turning 22 in October and graduated with a degree in Advertising just last year. At the age of 22, I think I've interned at close to 6 places in total – 5 out of 6 of them are creative agencies. And to fast forward a little, I just came to realise that I'm actually the youngest person in my current workplace.
Since after graduation, life's never been better. Landing a job wasn't difficult, landing a job that I love was. With a degree in Advertising, you can basically go into almost anything from media agencies to creative agencies to the client side, and to go a little more in-depth, I could be a copywriter, in the client servicing team, a strat planner, a graphic designer…. .. to be honest, I can basically do all of the above.. and that was where making a decision became difficult. I remembered so clearly, I could even name names, whoever who told me, in exact words, "You don't need to love what you do". It was those words that made me go into something that I didn't love (hated) and stayed through every single minute doing the things that didn't made sense to me because I was told that it's okay to not love what I do. That was when I made one of my biggest mistakes. I went through 5 job interviews in a week and landed with one - which turned out to suck.
I'd like to think that God is a little biased towards me, He loves me so much that He gave me literally anything and everything that I asked for. Believe it or not, my life turned around when I was in Melbourne, crying to Leonard about my life and that I felt so under appreciated, I felt that I can't seem to do anything right and that no body cares the about the things I love doing. It was one of the lowest points of my life. But I guess my moods usually turn around real quick and I usually find solutions to them after a good nap. So one day, I wrote in a piece of paper, in exact, what I enjoy doing, what the hell I want to do with my life, how am I going to make money out from it, and where is it going to take me - I had goals and timesheets and all that jazz – I ended up picking "beauty" - super cliche for a beauty blogger to say this, but yea. I realised how much I love beauty as a whole and how much beauty content I consume in my mind on a daily basis as a part of my "me-time'. Hence, I wanted to create a platform where I talk beauty IN MY OWN WAY, IN MY OWN DAMN WILL, IN MY OWN WORDS, IN MY OWN OPINION.
One of the reasons why I started Eeked was because I wanted a place where I express, design, create shit that I think is great. After optimizing my content and blog, which I came to realise that my self taught knowledge was actually pretty good… I landed myself with a full time job as a Social Media Strategist for several beauty brands because someone spotted me and brought me in to work with them. Ever since then, life's never been better. I begin to learn so much about social media – what works and what doesn't. I learned so much about digital ads, the tracking, the things you can DO with FACEBOOK (seriously, there are so much to learn), and how important social media is. People usually think that all I do in my job is to take pretty pictures and post them online. Well, you don't know, mister, you don't know what you are talking about.
Long story short, this is where I learned about how to expand Eeked – if only I actually have the time to do so. I started learning how to earn extras from Eeked apart from my fulltime career. And slowly, I achieved most of the goals that I set initially before this all began. I appeared in ads for several beauty brands and I even got into an interview with one of my favourite magazines. Adding on to that, I have another magazine opportunity coming up and I get to share on stage, with a mic and all – it's back to being in performing arts again.
Hence, my advice is to always be sure of what you love doing, don't waste your time doing the things you know will never last, but spend more time finding out the things you love doing and turn it around, make money out from it, make it into a career. Spend some quality time away from your phone, go for a swim or just sit in a steam bath, and observe what makes you happy.
And if you don't want to turn your hobbies into a career, you don't need to. But find time to focus on those areas because it makes you happy. All in all, "happiness" is the goal that everyone should set their minds at.
When the people around you think you are crazy, and think that your dreams are most likely unachievable - ask them if they love what they are doing - because they probably don't. Who knows years down the road, you can go back to that same group of people and show them in their faces what you have succeeded, and that you have succeeded with one goal in mind - HAPPINESS. #inyouFACE