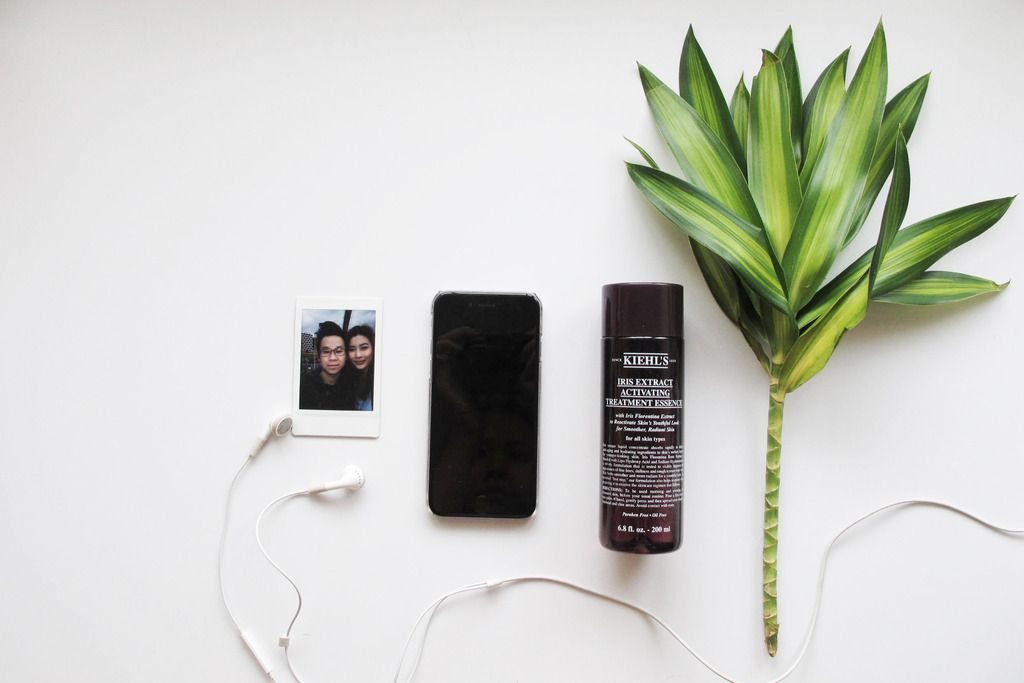 Facial essence is always the last thing we talk about when it comes to skin care, but it's the one that makes all the minor differences. In this month of June, Kiehl's has been pushing strong on their Iris Extract Activating Treatment Essence which main purpose is to assist in combating the anti-aging signs on your skin.
Skin care benefits wise, personally, I don't need any anti-aging work on my skin so I won't be able to discuss about the anti-aging side of things. However, I tend to use it in the morning right after my facial cleanse which is when my face feels a little dry. Its watery yet dense liquid helps to penetrate hydration instantly into the skin, leaving your skin feeling smooth and looking radiant. Hence, applying this after my facial cleanse helps to hydrate the dry areas of my skin before I proceed with my liquid foundation. I think it makes my liquid foundation look more smooth on my skin.
A down side of this product is that I personally think it's not the best of essences as compared to brands like Estee Lauder especially. A huge thumbs up to Estee Lauder because their essences are extremely effective and I'm talking about a transformation that can be noticed in just a few days.
However, feel free to walk in any Kiehl's outlet for a skin consultation and receive amazing samples for skin routines customised just for you!