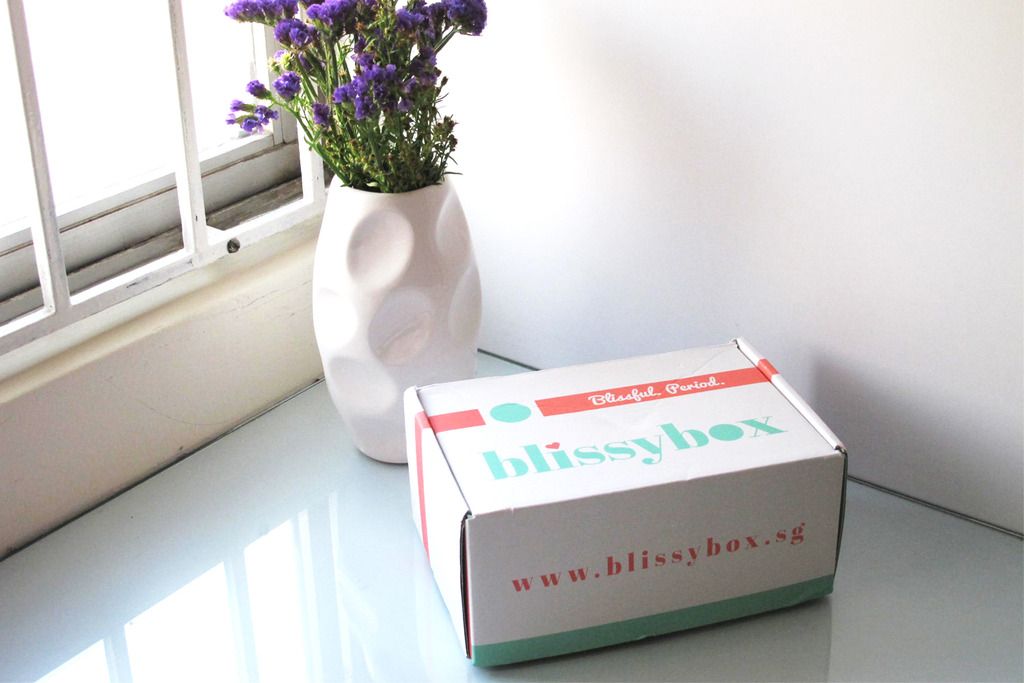 I was lucky enough to be one of the first Malaysian bloggers to try out the
Blissybox
which has been around for quite some time in Singapore but now they're crossing borders and launched them in Malaysia recently in March. Blissy Box is a women subscription box on feminine hygiene care, so yes, they are pads that come in nice boxes filled with yummy treats, beauty product samples and a surprise gift (which really was a surprise because it was hidden in a package in a package - not a typo)! Although, I'm never one of those who would act distinctively different during my time of the month but I can't help but to be intrigued by the concept of the Blissybox where they technically act as a woman's period fairy; like as if it's exactly what you need when you're sad and down. I have already heard the crazy mood swing stories so I guess it'd be great to have a kit to cheer you up during that time of the month. Read till the end where I unleash a surprise for you readers!!!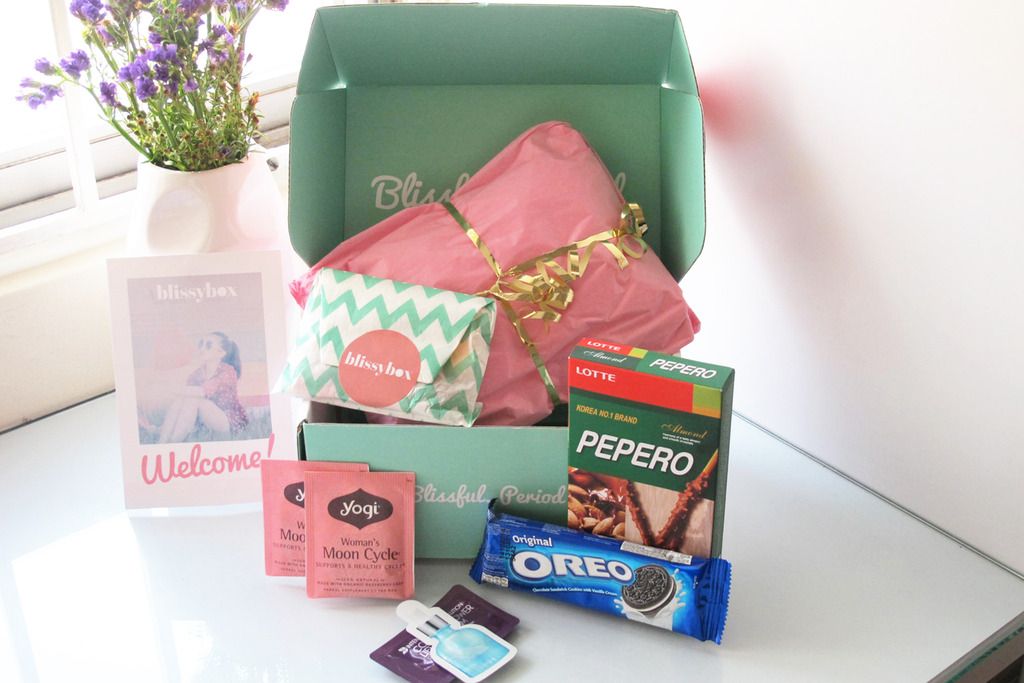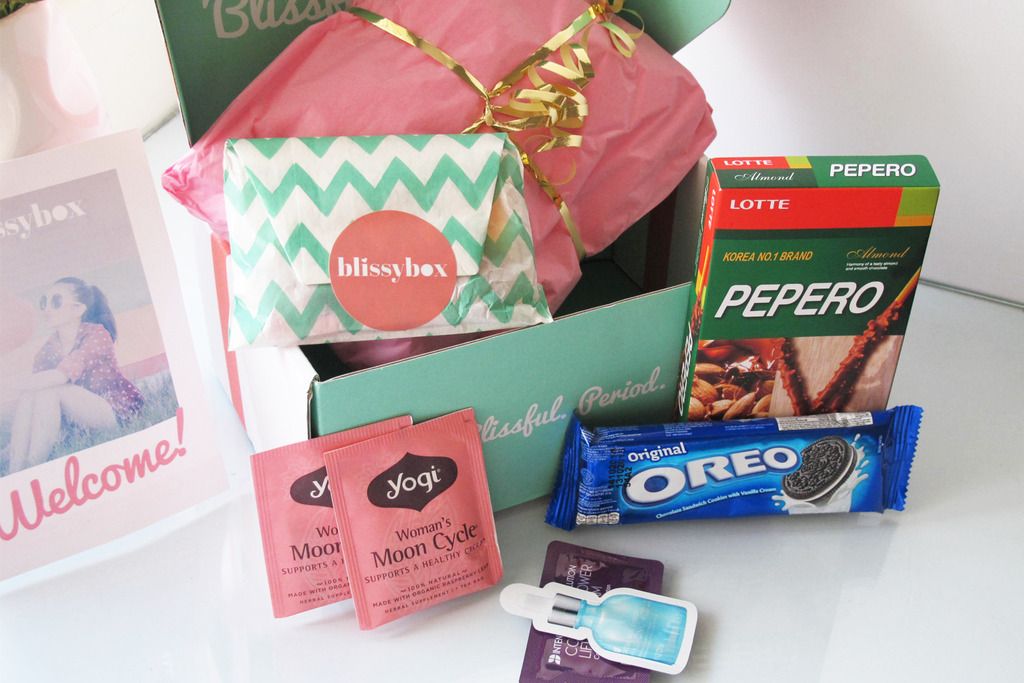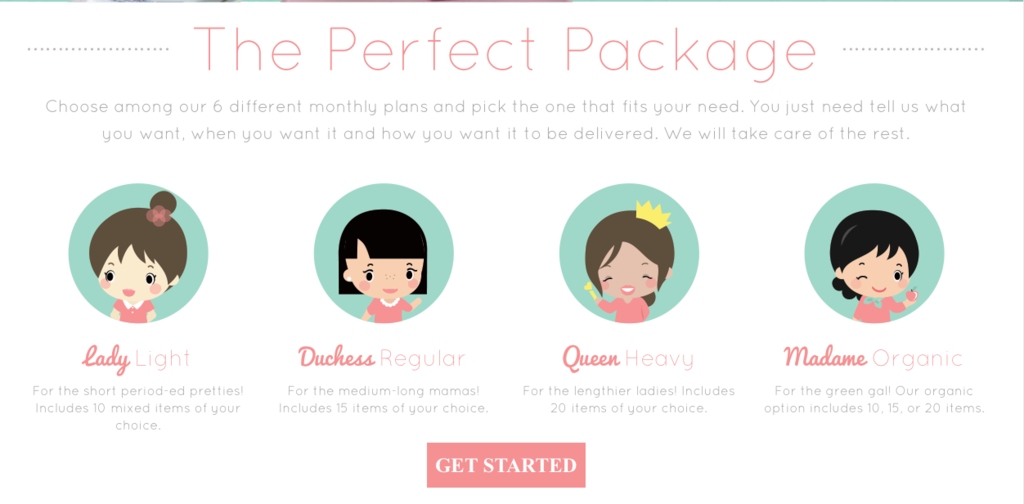 How does it work?
Step 1: Choose your plan
The price of the Blissybox depends on which plan you choose. Some girls have heavy period and some have lighter, so it totally depends on which plan suits you. Below are the plans.
Lady Light:
For the ladies with short periods. Includes 10 mixed items of your choice.
(Mixed items: choose between pads, liner and tampons)
Duchess Regular:
For the medium long mamas. Includes 15 mixed items of your choice.
Queen Heavy:
For lengthier ladies. Includes 20 mixed items of your choice.
Madame Organic:
For the green gals! Comes with options of 10, 15 or 20 mixed items.
Step 2: Customise your plan
After choosing your plan, you get to customise your mixed items. I chose the Lady Light plan so I get to customise my plan of 10 mixed items.
Step 3: Sync Up with Your V
After all that, Blissy box will need to know when exactly your period comes so they can mail the package to you in time.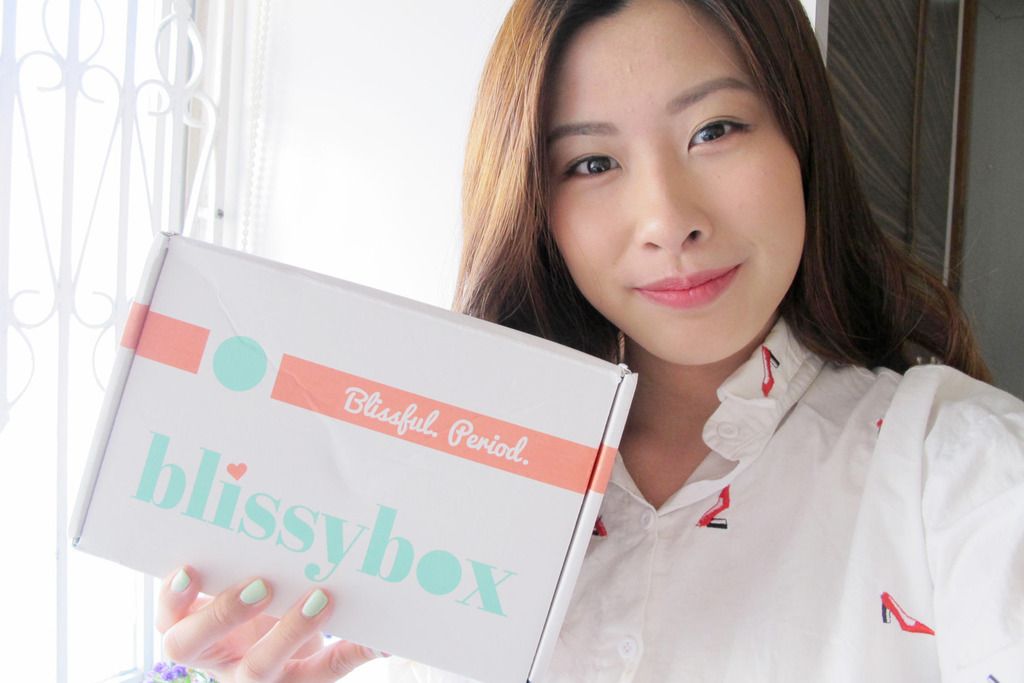 Cons:
In my opinion, it is not something worth buying on a monthly basis unless you probably have all the money in the world to spend on pads. The stuff in there definitely don't cost as much if you buy them separately, and moreover, most of the things in there are just chocolates and biscuits where you can easily get them at your nearby grocery store. Might as well you pack your own period kit and stuff your favourite snacks in there. However, I guess a lot of things we buy in life isn't worth the money anyway; people buy a bouquet of flowers for RM150++ where you can get them without the wrapping at about RM25. So technically, we buy packaging and concepts.
I remember watching an ad that went viral,
"The First Moon Party"
where it promotes a period starter kit. Which is pretty cool too, but a little different than the Blissybox because a starter kit is usually more educational; they contain more period related information.

Pros:
However, the Blissybox would work as a good gift for your girlfriends. Regardless if your friend is one of those zero-pain-damn-relaxed period girl like me, or if she's the pain-until-can-mc-for-3-days kind, this would work as a great gift to cheer them up. Because which girl don't like to open nice pastel coloured boxes? Just don't get it on their birthday, cause.. it's just.. no. And if you're a guy, you shouldn't be getting this for your girlfriend too cause... again it's just... no. Plus, I guess if you're feeling a little spendy and you wanna pamper yourself once in a while, it's great to have a period kit with all the surprise goodies in there. Even so, if you are always at work and don't have all the time in the world to shop for snacks and pads, your period solution is just a click away.
With that, the people over at Blissybox are so kind to give my readers a
15% discount
on all their packages with the promo code
BBEEKED
. So, hop on over to their website at
blissybox.sg
and start shopping!